Exhibitions
D0I7-T-A-M-U-D-U-M-M-Y
Just a short walk on campus reveals the history of Texas A&M University through its diverse architecture. While we are all surrounded by his work, few of us are familiar with the name of the designer behind it: Samuel Charles Phelps Vosper, or S.C.P. Vosper. Between 1928 and 1933, Vosper served at Texas A&M University as both a Professor of Architecture and as Chief Designer under the Campus Architect, Frederick E. Giesecke. During his brief time at the university, Vosper oversaw the completion of 10 buildings on campus in just 4 years.
Vosper's life and work is the subject of a recent publication by the Texas A&M University Press. The authors are architect Nancy T. McCoy, principal with Quimby McCoy Preservation Architecture, Dallas, and David G. Woodcock, Professor Emeritus of Architecture, Texas A&M University. The book will feature the images in this exhibit. The photographs featured in this exhibit are the work of Carolyn E. Brown, whose photographs of architecture and nature are widely published and exhibited internationally.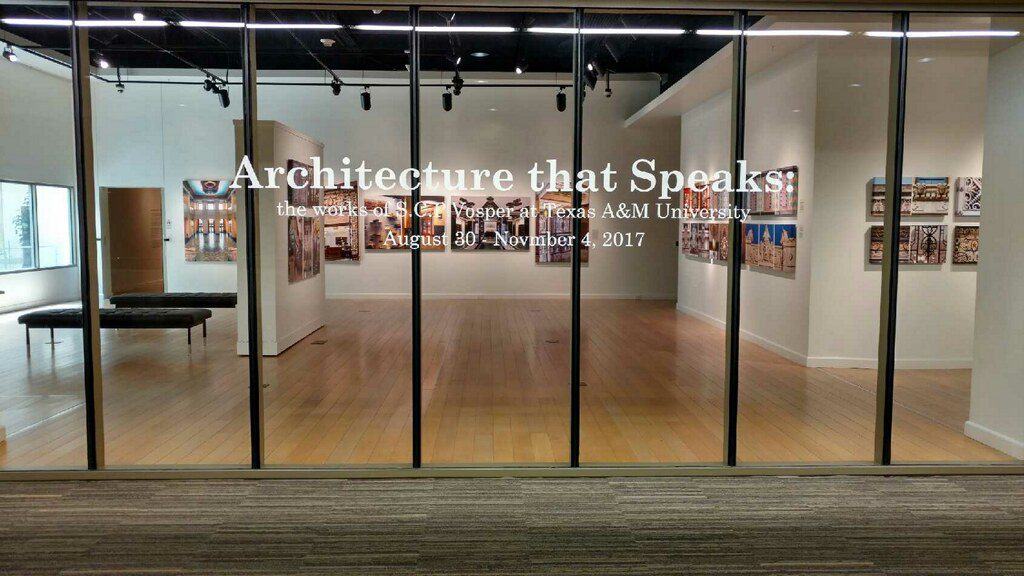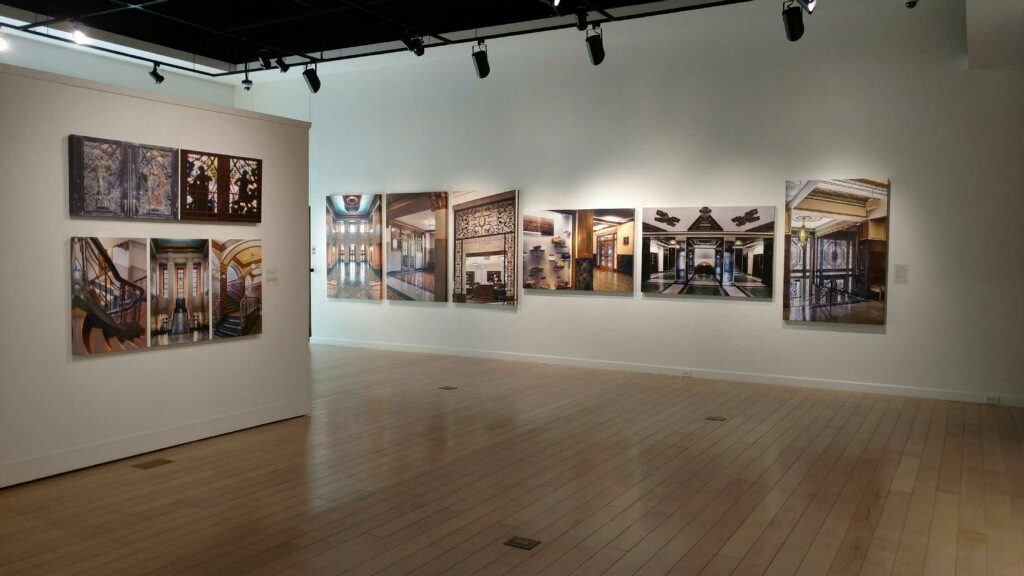 2017-2018 Events and Workshops
November 8, 2017 – December 16, 2017
Reception: November 30, 2017 from 7–9pm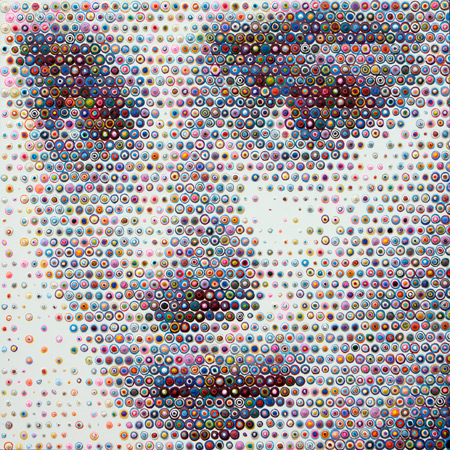 Salam: curated by the Muslim Student Association and MSC Visual Arts Committee
January 17, 2018 – March 3, 2018
Reception: February 1, 2018 from 7–9pm
ArtFest 2018
Open to all Texas A&M University students, drop off in SPO February 26-27 between 9am–5pm
March 7, 2018 – April 21, 2018
Reception and awards: March 8, 2018 from 7–9pm
Aggie Minds
April 25, 2018 – June 9, 2018
Reception: April 26, 2018 from 7–9pm
Ocean University China and TAMU Design Exchange
June 13, 2018 – September 7, 2018
G52: Graffiti Artwork by Seve Garza
Seve Garza, otherwise known as G52, is a graffiti artist, photographer, videographer, and graphic designer based in Austin, Texas. Garza takes graffiti to the next level with his striking use of color, his detailed stenciling, as well as his tendency to focus on close-ups of human faces. He draws attention to the individualism of the people and items he selects with an attention to detail that is largely unseen in graffiti art. Each piece is achieved through many hours of tedious work, hand cutting as many as eight layers of stencils. He is known to create work focusing on issues of social justice, often drawing from his experiences as a third generation Latin American.
There was a closing reception scheduled on August 26 from 1–3pm in the Reynolds Gallery

---
The Art of Recycling
April 12 through June 17
With the help of elementary and middle school students of Bryan ISD, this exhibit showcases ways we can help the environment through recycling. Every piece in the exhibit has been recycled and repurposed. Throughout the exhibit, one can learn about how we affect the environment when we do or don't recycle. Not sure where to start recycling? Come see us and learn easy ways to change your routine!
There was an opening reception on April 13 from 7-9pm in the Reynolds Gallery.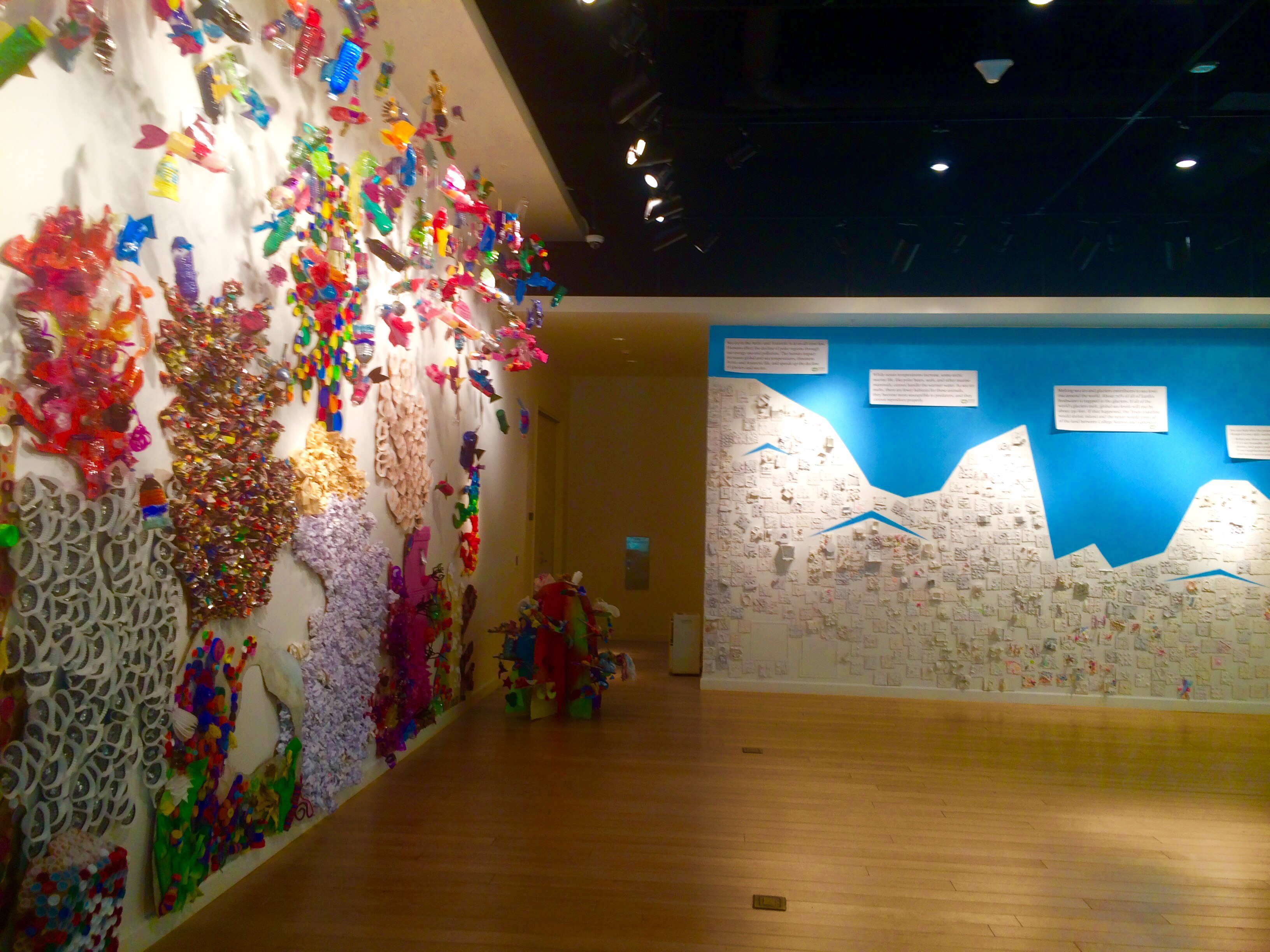 ---
March 1 through April 8
ArtFest is an annual juried student art competition and exhibition sponsored by the Memorial Student Center & The Visual Arts Committee. The top winners receive cash prizes and all selected finalists will be exhibited in the James R. Reynolds Art Gallery.
New this year: we are accepting short film/animation submissions.
There was a reception on March 2, 2017 from 7–9 pm in the Reynolds Gallery where winners were announced.

---
January 18 through February 25
David Chapman Lindsay is an educator at Texas Tech University. He creates three-dimensional sculptures from painted canvases and uses the architectural space of the canvas as a metaphor for external and interpersonal influences that manipulate the way we perceive ourselves and others.
There was an opening reception Thursday, January 19, 2017 from 7 to 9 p.m. in the Reynolds Gallery, David Chapman Lindsay was in attendance.
Moments in the Wilderness: Photographs by Loyd Sneed
November 2 through January 14
Dr. Sneed is a nature photographer, specializing in photos from State and National Parks around the U.S. He worked in the Texas A&M Veterinary Medical Diagnostic Laboratory for 37 years and was instrumental in establishing the molecular diagnostics section. Now retired, he uses his photography to advocate for environmental and conservation concerns.
Nature Photography Workshop: Saturday, November 5, Loyd Sneed, VAC, and TAMU Rec Sports will host a photography hike for students of Texas A&M. Pre-registration is required. Location to be announced.
Opening reception: Thursday, November 3, 2016 from 7 to 9 p.m. in the Reynolds Gallery
James R. Reynolds Gallery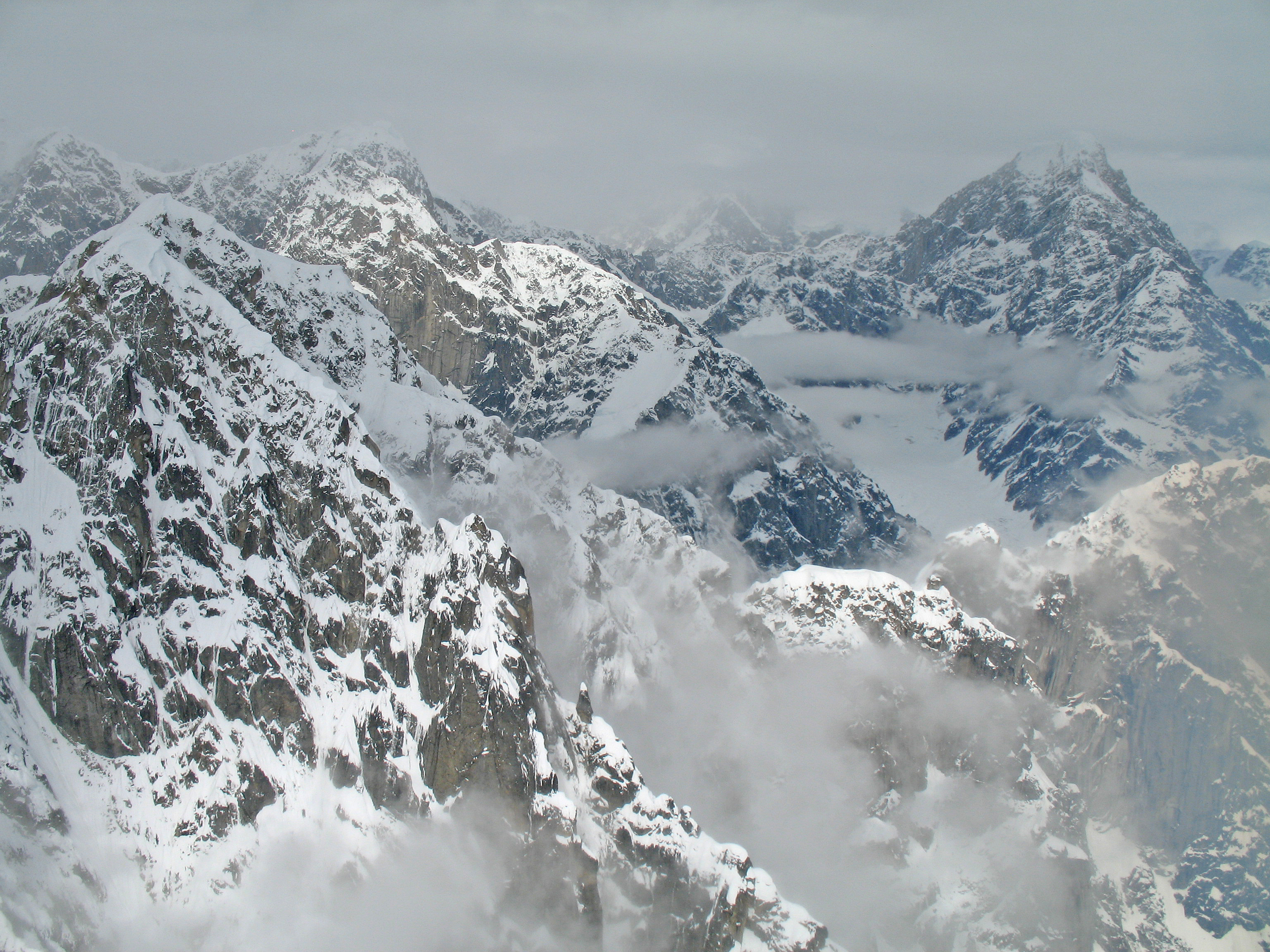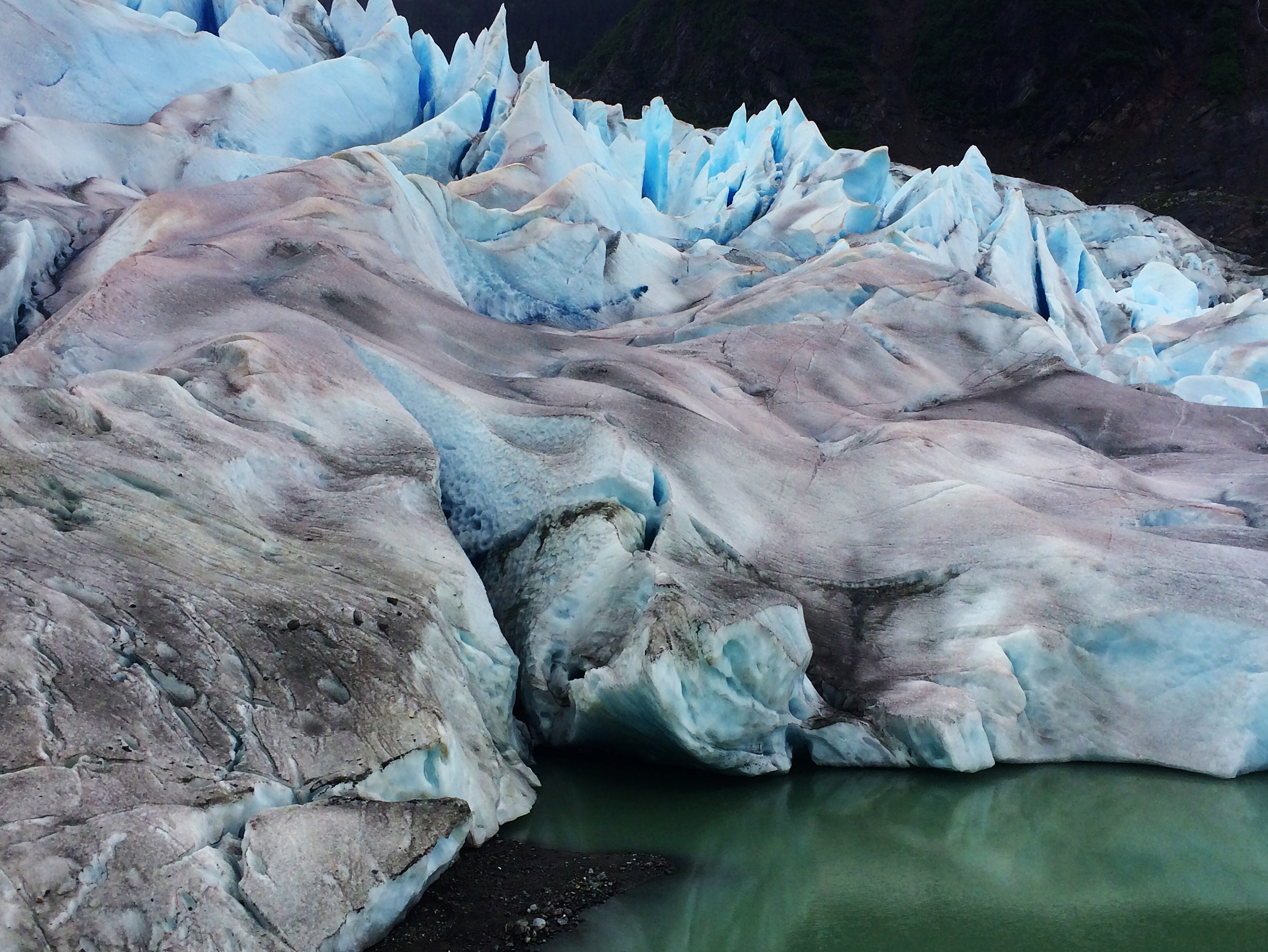 ---
Linda Vallejo's work was on display from September 14th through October 29, 2016.
Linda is a Chicana artist from Los Angeles, although she grew up in parts of Texas, Alabama, and Europe. Her Make 'Em All Mexican work is heavily inspired by pop art and the use of repurposed materials. She will also be exhibiting her brand new The Brown Dot Project series that visually represents U.S. national data on Latino populations.
Ms. Vallejo visited Texas A&M between September 26 -28, she was available for presentations or other speaking engagements during her visit.
An opening reception took place Wednesday, September 28, 2016 in the Reynolds Gallery.
James R. Reynolds Gallery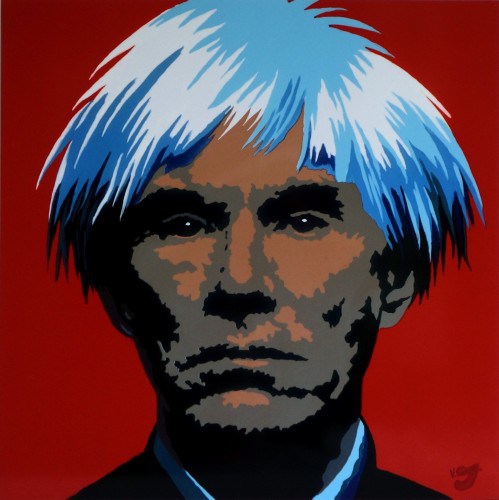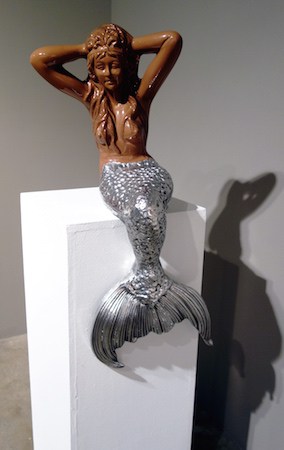 ---
Fleeting: Works by Diane Feissel
Diane Feissel's work was on display from June 22 to September 10, 2016
Feissel's series of 38 oil paintings explores the passage of time and the elusive nature of relationships. The pieces display several different styles and subjects but are connected in their theme: the poignancy of capturing a fleeting moment.
A closing reception took place August 25th, from 2 p.m. to 6 p.m. in the Reynolds Gallery.
James R. Reynolds Gallery
---
Alia El-Bermani: Natural Forms and Figures 
Alia El-Bermani's work was on display from April 27 to Mary 31, 2016
The exhibition of 21 oil paintings explored the artist's fascination for the natural world, science, and the human figure. Her recent works have incorporated folded paper objects that both conceal and enhance her mysterious and personal narratives.
There was an opening reception and a meet-and-greet with the artist on April 28, 2016.
James R. Reynolds Gallery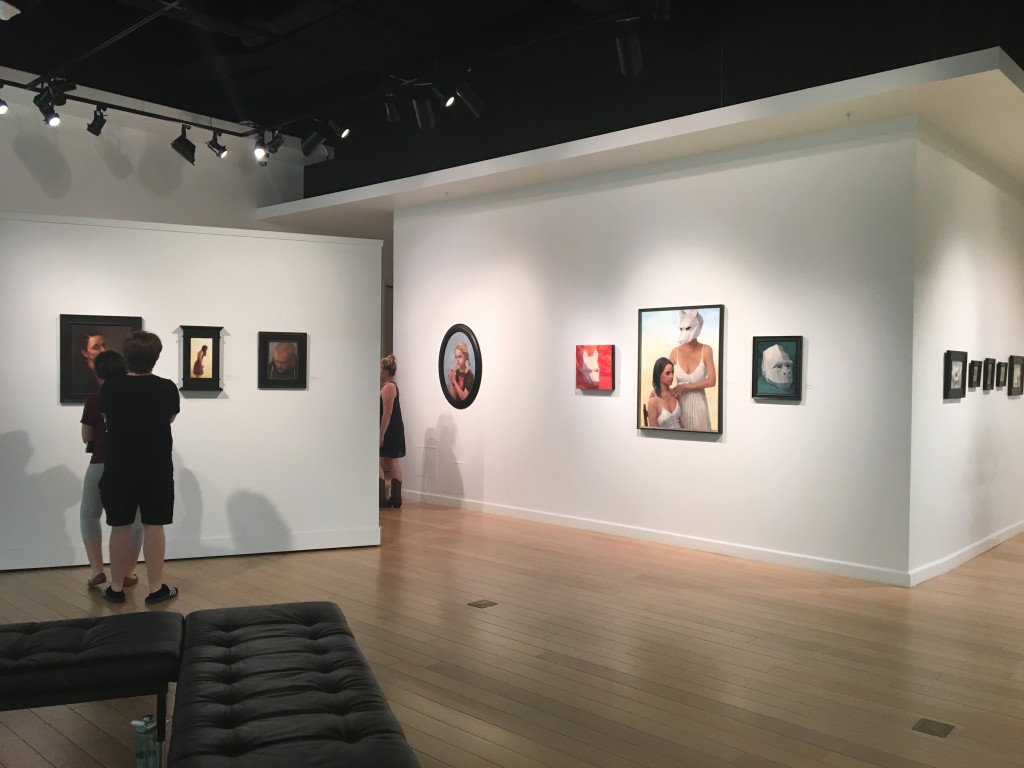 ---
ArtFest 
ArtFest submissions were on display from March 2 to April 23, 2016.
ArtFest is an annual juried student art competition and exhibition sponsored by the Memorial Student Center's Visual Arts Committee.  The top three winners received cash prizes and all selected finalists were exhibited in the James R. Reynolds Student Art Gallery.
There was an opening reception on March 3, 2016 where the first, second, and third place winners were announced.
James R. Reynolds Gallery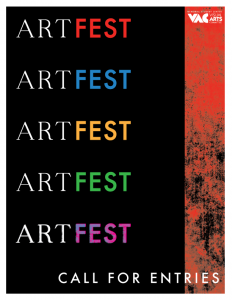 ---
Chris La Porte: Monumental
Monumental was on display from January 20 to February 27, 2016.
Chris La Porte is a stunning realistic pencil-drawing artist who creates monumental murals that are so real they are often mistaken for photographs. Chris La Porte visited campus as the VAC artist in residence for Spring 2016.
The artist led a public gallery talk  at the opening reception January 21, 2016.
James R. Reynolds Gallery
---
The Artwork of Micheal Monaco
Micheal Monaco's artwork was on display from December 2, 2015 to January 16,2016.
Artist Michael Monaco was in a car accident when he was just 16 years old. After extensive rehabilitation, Michael learned how to perform everyday tasks utilizing only his mouth. He found a hobby in painting. 25 years later, his artwork has been reproduced all over the world and still stands as proof that there are no boundaries to artistic talent
Monaco hosted an adaptive painting workshop on December 5, 2015 in partnership with Brazos Valley Council for Independent Living, VSA, TAMU Disability Student Services, and TAMU Department of Education
There was an opening reception December 3, 2016.
James R. Reynolds Gallery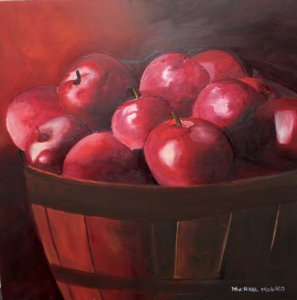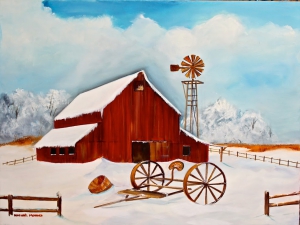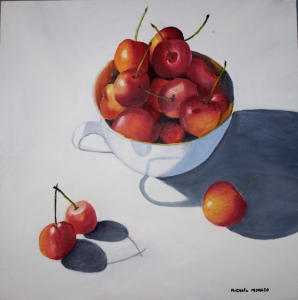 TAMU Secrets and Stories
Secrets and Stories was on display from October 28 to November 28, 2015.
This was an interactive gallery installation inviting visitors to anonymously share their secrets and stories and read the contributions of others. Inspired by the concept of the online PostSecret project, this exhibition was an opportunity for students to express themselves in a positive, profound way and learn from others.
There was a creative writing workshop allowing students to share their work and receive constructive feedback from facilitators and other students hoasted in participation with the TAMU Writing Center in relation with this exhibit.
There was an opening reception October 29, 2015, students who participated in the creative writing workshop shared their work.
James R. Reynolds Gallery
---
The Artwork of Joseph Hutchinson
Joseph Hutchinson's work was on display from September 16 to October 24, 2015.
Joseph is a former TAMU faculty member, he taught for more than 30 years he was a professor in the Department of Architecture. He now lives in Santa Fe, New Mexico where he paints in his studio.Mr. Hutchinson visited campus September 16-19.
Mr. Hutchinson gave a gallery talk at the opening reception on September 17, 2015.
James R. Reynolds Gallery