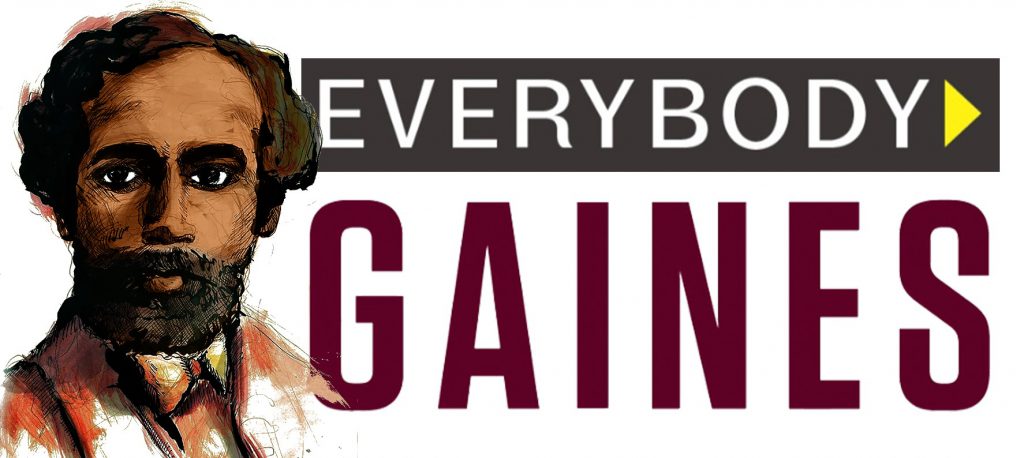 To honor the strides that Matthew Gaines made to Texas A&M University, the Memorial Student Center Visual Arts Committee and the Matthew Gaines Initiative will host an exhibit in the Reynolds Gallery from January 14 – February 29, 2020.
We are asking YOU, Texas A&M students, to provide your own artistic interpretation that honors the memory, likeness, or legacy of Matthew Gaines.
Any media is accepted.
All submissions will be considered. The MSC Visual Arts Committee and the Matthew Gaines Initiative will review all submissions and select the finalists for display.
Completed works must be delivered to the Reynolds Gallery by 5 p.m. on November 22, 2019. Contact visualartscommittee@gmail.com or call 979-458-8714 for assistance.
Selected works will be on display in the Reynolds Gallery from January 15 – February 29, 2020. Visit here for Reynolds Gallery location.
All artists who submit works will be entered to win one of 8 tickets to the Annual Martin Luther King Jr. Breakfast hosted by MSC Woodson Black Awareness Committee (on January 14, 2020).
We realize there are not many images of Matthew Gaines.  If you would like to request a high resolution copy of any of the images below, please contact mcompton@tamu.edu.
Please note, images may only be requested for the planning of your own creative work, these images cannot be reproduced or distributed without consent from the original copyright owners (which varies).
About Matthew Gaines: born into slavery before the American Civil War, Matthew Gaines settled in Texas after emancipation and gained popularity as a preacher. Eventually he gained enough public support that he was elected as Washington County's first black state senator. Gaines was an outspoken supporter of public education and black voter rights in Texas during the reconstruction era. As a member of the 12th Legislature of Texas, he voted in favor of Senate Bill 276 that allowed Texas to donate land for the purpose of establishing universities for agricultural and mechanical studies. Texas A&M and Prairie View Universities are the only two remaining colleges that were established under that land-grant opportunity.
Gaines lived most of his freed live in the Brazos Valley area and was buried in Giddings, Texas in 1900.