Currently on display in the Reynolds Gallery . . .
What Were You Wearing?
A display of clothing inspired by the personal experiences of survivors of sexual assault.
On display: November 6 to December 20, 2019
Opening night for advocates, allies, and friends: November 7, 2019 at 7 pm.
The question "what were you wearing?" is often one of the first things asked of victims of sexual assault. If only ending sexual violence was as easy as changing your clothes. All of the clothes and stories are inspired by the true stories from college students.
This exhibit allows us to bring to light the realness and sensitivity of the topic, while removing the stigma of victim blaming. What Were You Wearing? is a powerful exhibit that builds empathy and validates the experience of survivors.
While this might be a difficult exhibit for some visitors, it is an important and very relevant subject for Texas A&M students.
See Exhibitions page for previous artists and exhibits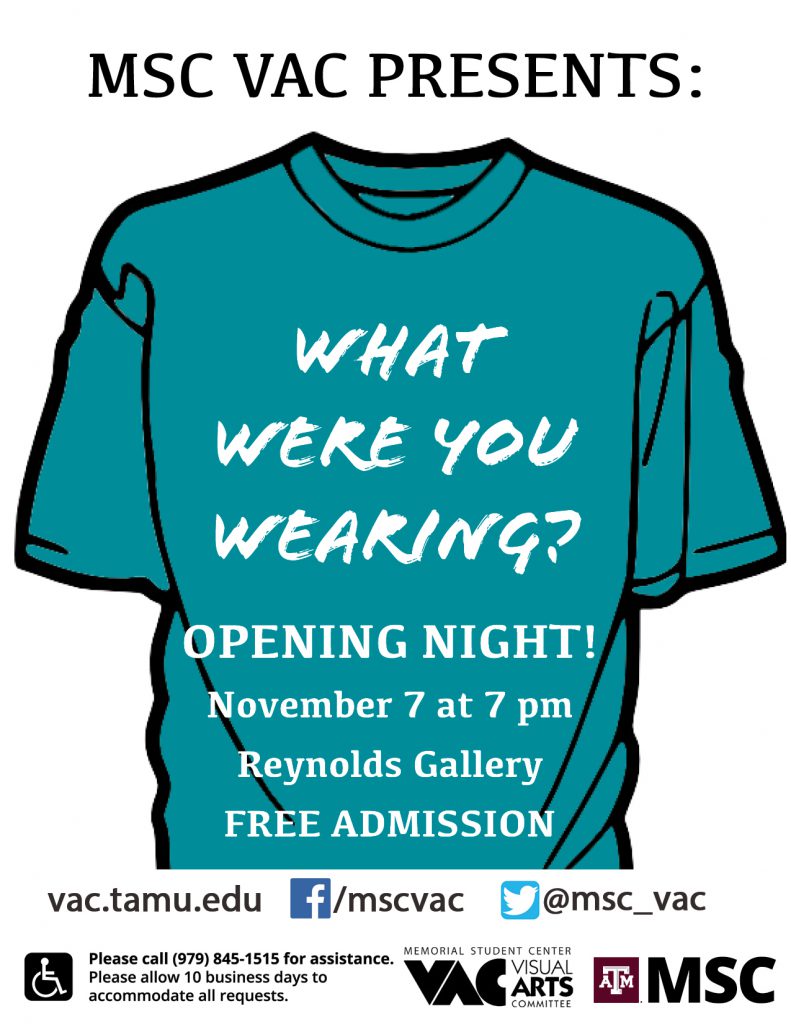 James R. Reynolds Student Art Gallery
Located on the 2nd floor of the Memorial Student Center, across from the Student Programs Office.
Tuesday – Friday: 9 a.m. – 8 p.m.
Saturday – Sunday: 12 p.m. – 6 p.m.