About ArtFest
ArtFest is annual student art competition and exhibition sponsored by the Memorial Student Center's Visual Arts Committee. Student submissions are displayed in the James R. Reynolds Student Art Gallery for the duration of the exhibit. The top three winners of ArtFest will receive a cash prize. The winners will be announced at the exhibition's opening reception on March 8, 2018.
ArtFest 2018 will be on display March 7 – April 25, 2018.
2017 Winners
Second Place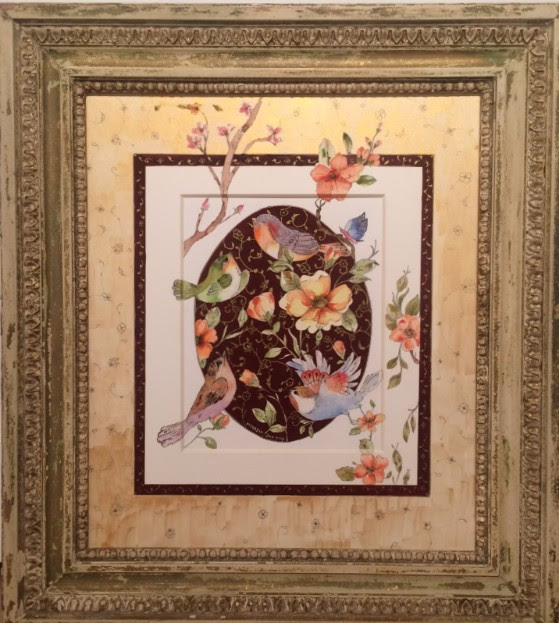 Title: The Birds Who have Fallen in Love with the Flowers (acrylic)
Artist: Mehrzad Monavi
Class: Graduate Student, Mathematics
Hometown: Karaj, Iran
Artist statement: The genre of this painting is Gol-o Morgh which means birds and flowers in Persian. Bird and flower in ancient Persian culture are symbols for the lover and the beloved,respectively. This painting is inspired by the nature; flowers imprisoned by their roots in the earth and birds, up in the air, with the highest level of freedom, who have fallen for the flowers.
Third Place
Title: Aquatic Hunter (plaster)
Artist: Jacob Whitley
Class: Junior, Vizualization
Hometown: Anderson, TX
Artist statement: I wanted to create a piece that had personality and background. The crouching pose helps give it movement and the feeling it's studying its target. I also wanted to give the viewer something new to look at from every angle. From a side view you may see the oceanic rock it's standing on and the cage on its sash on its back. From another you may see its wristband and kelp scarf.
Previous Winners