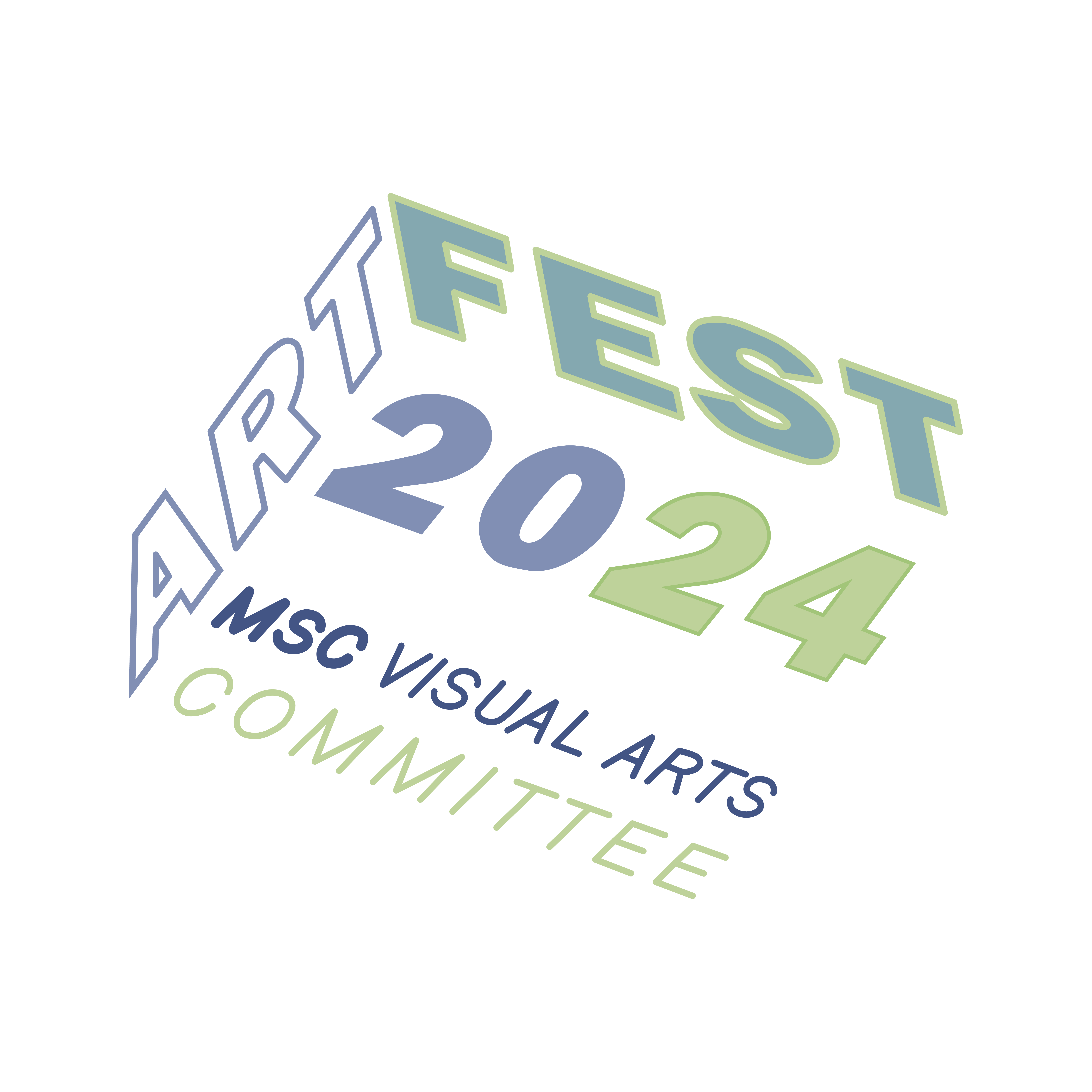 About ArtFest
ArtFest is the annual student art competition and exhibition sponsored by the Memorial Student Center's Visual Arts Committee. Student submissions are displayed in the James R. Reynolds Student Art Gallery from February 28th to April 20, 2024. The top three winners of ArtFest receive a cash prize. Winners will be announced publicly at the reception on April 17 from 7 p.m. – 9 p.m. in the Reynolds Gallery. Artists, friends, family and members of the public are welcome to attend. Exhibition and the reception are free admission.
ArtFest 2024 is proudly sponsored by The Good Bull Fund.
To view the ArtFest 2023 virtual exhibit, visit tx.ag/ArtFest2023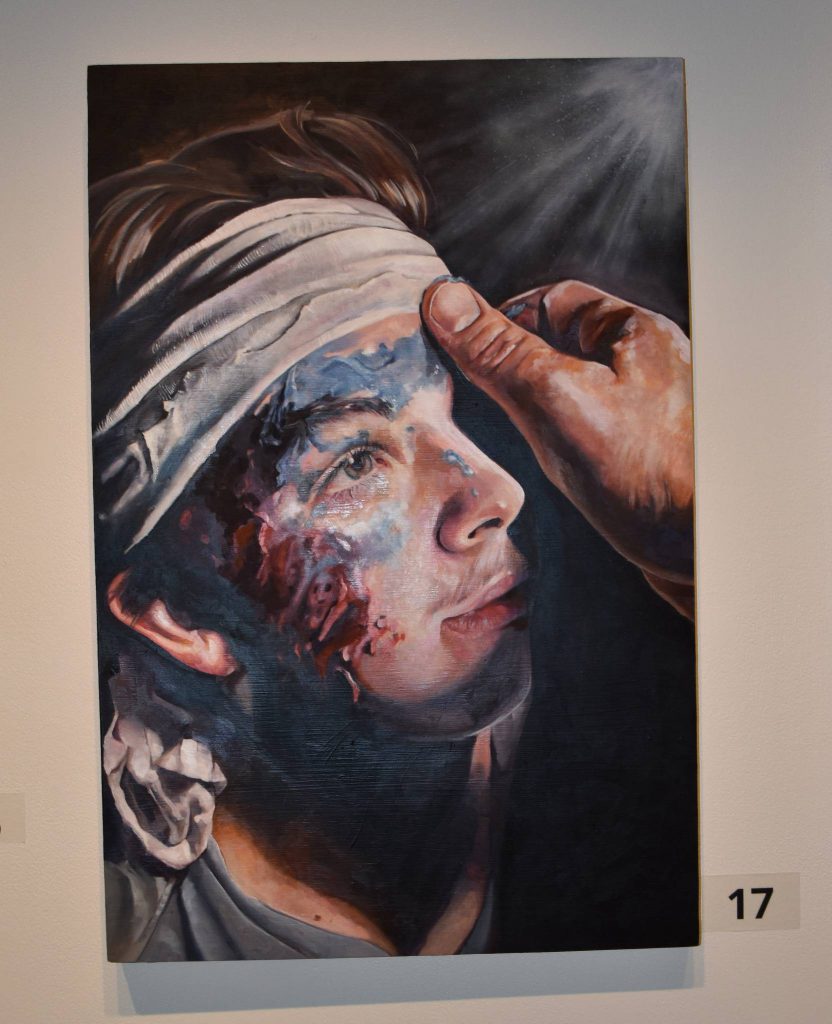 Miracle
*First Place Winner*
Oil paint
Luke Kostohryz
Sophomore, Visualization, from Keller, TX
Before Jesus healed and restored sight to the blind man in John 9:1-12, people believed this man to be blind because of his own fault. Jesus responded, "Neither this man nor his parents sinned…but this happened so that the works of God might be displayed in him." The physical healing is miraculous, but even more so is the new life this man experienced because of Jesus. It was nothing of himself.
I previously painted a series about miracles that have a connection to me and loved ones, and how these occurrences are often just called coincidences. Miracles still happen today, and they are all built in one miracle.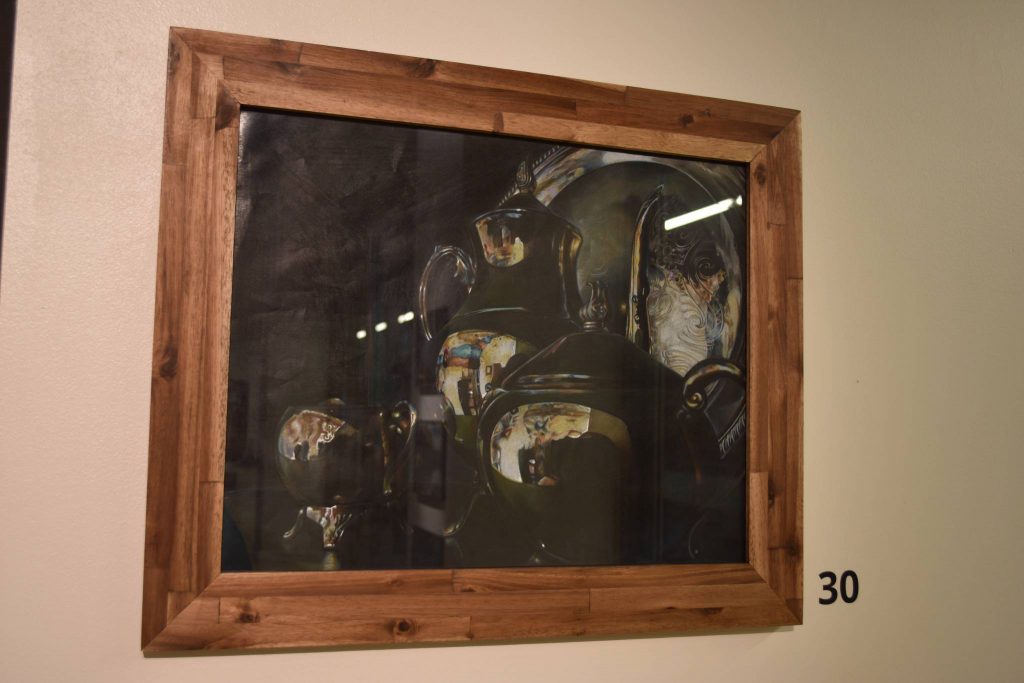 Remembrance
*Second Place Winner*
Colored Pencil Drawing
Sydney Lemmon
Sophomore, Visualization from Fort Collins, TX
This tea set was an heirloom passed down by my great grandmother. She died during the Covid-19 lockdowns, so my family could not give her a funeral. I created this piece to show how my perception of death has been tremendously distorted. The light hitting the surface of the tea set is distorted by the form of the object which reveals an abstract view of my bedroom. This view is my perception of her death; the reality of the situation is clouded without closure, it feels wrong.
Flamingo
*Third Place Winner*
Oil Painting
Toryn Autry
Junior, Visualization from Marion, TX
This artwork is significant to me because it was my first time branching out into an "abstracted" art-style while painting. This painting was created by carefully placing multiple small dots consisting of different colors and hues to make up the form of the flamingo. The flamingo itself is based off of a photograph that I took while at the zoo when I was younger, which I altered.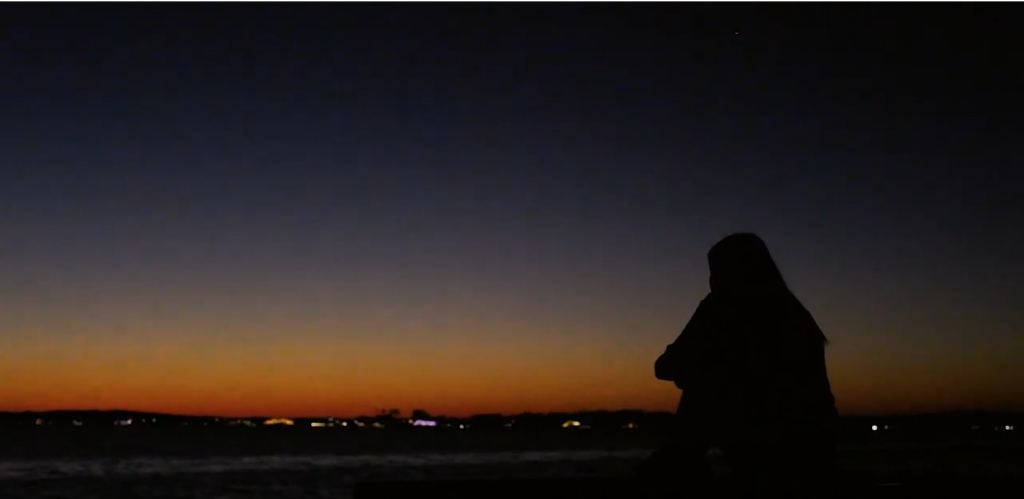 Before Dogs Could Die
*Winner for Best Film*
Film
Sloane Veronico
Senior, University Studies Architecture from Willis, TX
Content Advisory: This film addresses topics of death, grief and thoughts of suicide.
Growing up we love our dogs. As kids, we do not think about the future to come, the death of those dogs, and the grief we will feel as our childhood slips away with our built-in best friend. This piece provides an inside look into the heartbreak of grieving. Grieving the loss of a loved one and the loss of one's childhood. For the main character, Gwyneth, the death of her best friend is what marks the end of her childhood. The trauma she is left with and the regret she feels; all pull her closer to her friend than she has ever been, except it is too late. This is the feeling we all know too well when we look someone close to us. We should have been there for them more, we should have prioritized them. She longs for the days of her childhood when death was not promised, the future not yet written when she was clean of death's stain.