About ArtFest
ArtFest is the annual student art competition and exhibition sponsored by the Memorial Student Center's Visual Arts Committee. Student submissions are displayed in the James R. Reynolds Student Art Gallery for the duration of the exhibit. The top three winners of ArtFest will receive a cash prize. Click on the How to Submit button for 2021 details!
ArtFest 2021 will be on display March 3 – April 29, 2021. 
Judging closes on April 2 and the ArtFest 2021 winners will be announced on April 9!
Thanks to all artists who submitted to ArtFest 2021! Look out for instructions on how to submit to ArtFest 2022 next fall!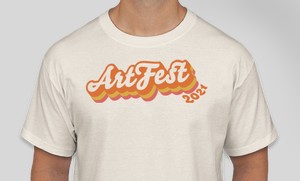 Actual shirt may be a different color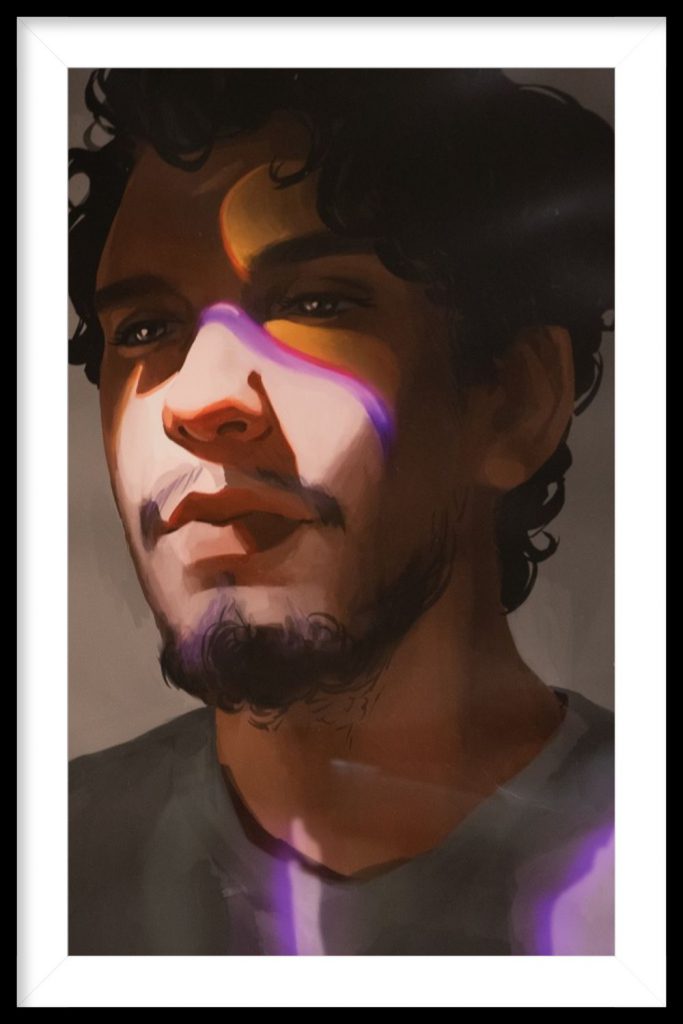 First Place
Chris
Digital Painting
Artist: Cara Baxter
Class: Junior, Visualization
Hometown: Katy, TX
Artist statement: "I love bright light. In this piece, I wanted to play with color and intensity, exploring the lovely interactions of light on human skin."
First Place Film
Cars
Video Project
Artist: Zachary Hundley and Emma Moorman
Class: Junior, Visualization
Hometown: Dallas/Fort Worth, TX
Artist Statement:
"This project was a collaborative final project that focuses on the creativity and whimsy of childhood through both visual effects and storytelling."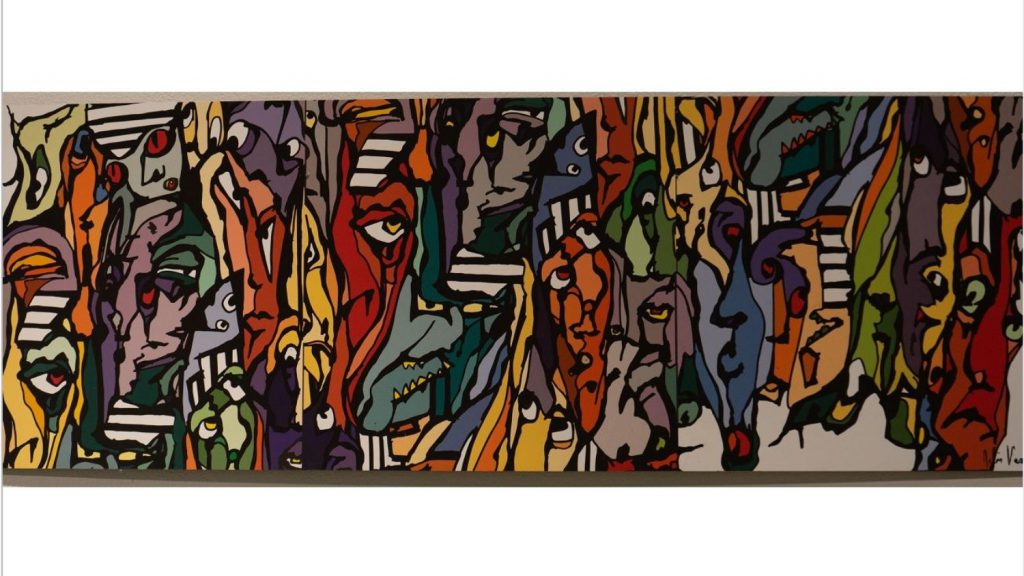 Second Place
Old Friends
Hand drawn and digital images
Artist: Juliea Vasilyev
Class: Junior, Environmental Design
Hometown: Frisco, TX
Artist statement: ""Old Friends" started as small sketches on class notes and in sketchbooks. These sketches were collected over time and arranged together into a single piece. Each face represents a specific moment or mood I experienced over the course of a year.."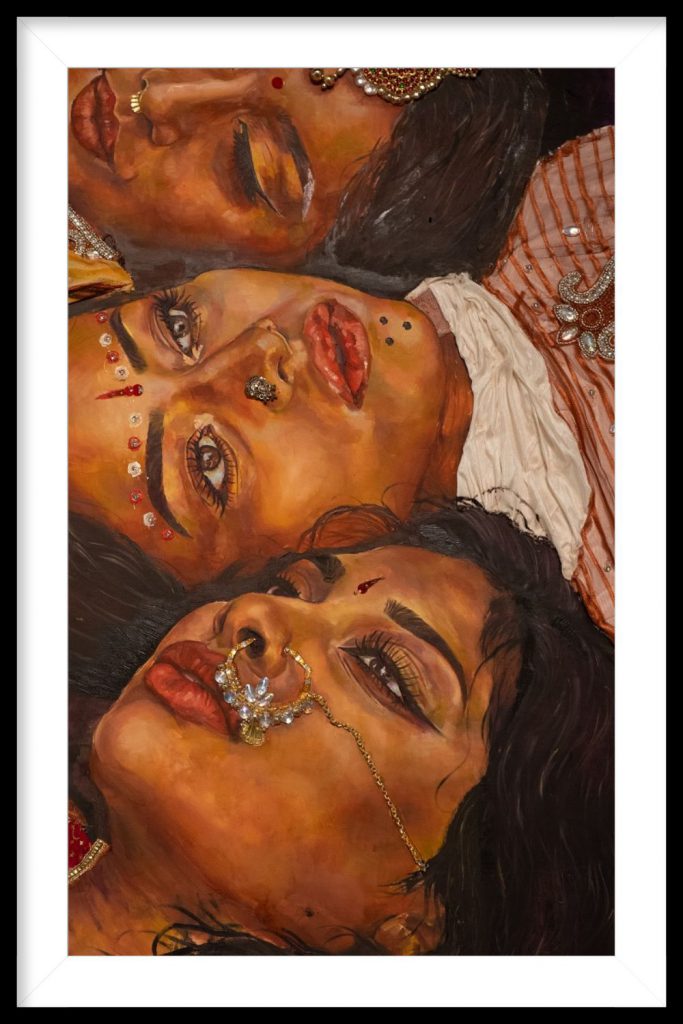 Third Place *Tie*
Hidden Jewels
Mixed media
Artist: Sonali Puri
Class: Freshman, Political Science
Hometown: Richmond, TX
Artist Statement:
"I am an 18 year old artist invested in representing my culture through my artwork. My culture not only includes my Indian heritage but the western Texas culture that I grew around in Richmond, TX. My artwork hopes to represent the hidden beauties that often get overlooked.."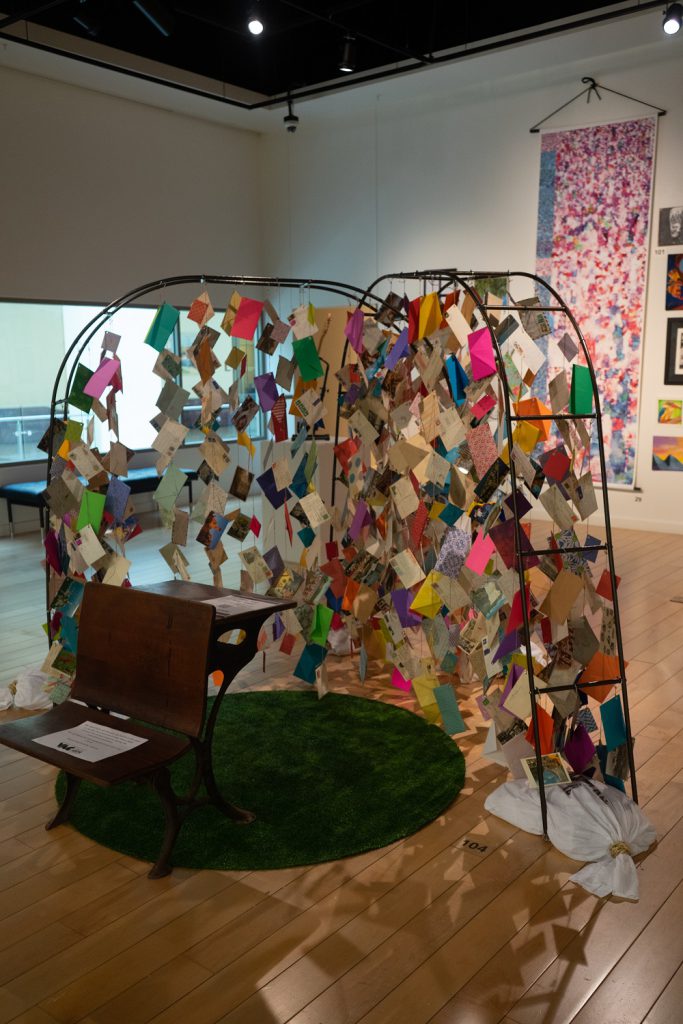 Third Place *Tie*
The Dying Art of Letter Writing
Sculpture and Interactive Installation
Artist: Emma Moorman
Class: Junior, Visualization
Hometown: Fort Worth, TX
Artist Statement: "We live in a modern world, with the internet, smartphones, and forms of communication that are almost instantaneous. However despite all of this technology I can't help but find myself longing for the days when people relied on letters.
To write a letter is to put a piece of your heart down on paper. It seems that in today's age people have forgotten how to put their feelings down on paper to express themselves through words. Letters don't have a split second response nor do they have emojis or gifs or memes, but they will always have something those things don't. When you receive a letter it is almost as if the person that sent it has shipped a part of themselves around the world to be with you. They are made to be cherished re-read over and over again until the pages are worn and the corners are creased. I fear that the joy from receiving a letter is something that many people will never get to experience.
Inspired by this I created an interactive installation piece about the dying art of letter writing. This first piece is called "A Hundred Years of Stories". It consists of two strong arches from which hundreds of handmade letters and vintage postcards, the earliest dating back to the early 1900's, hang down creating a colorful cove. In the middle of the piece sits a writing desk where visitors are urged to sit and write their own letter inspired by the letters and the stories that surround them. I also urge visitors to touch, feel, and interact with the piece. Read the stories, feel the paper and appreciate the menagerie of all the different types of handwriting, and writing styles. As you interact with the piece keep in mind that hundreds of different people wrote these letters from all walks of life and from all parts of the world, realize that as you read their stories you are getting an intimate look into their world as they saw it in that moment. Also realize that there is a chance that some of these authors have departed this world, think about how the letter you are holding right now is a tangible piece of the person who wrote them, even though that person might be gone. These letters do not hold simply words, but a piece of the author's heart. ."